In support of our 2013 theme, "Film & Youth," the W&M Global Film Festival is launching a "Do-It-Young/Film-It-Yourself" (DIY/FIY) youth filmmaking project. The project is designed to encourage and assist local teenage filmmakers in producing short films about the things they do that they love and to submit those films for public programming at the festival.  Selected films will be screened alongside youth and youth-themed films from around the world and will be judged by a jury of  local and guest celebrity filmmakers. They will also be eligible for prizes and awards.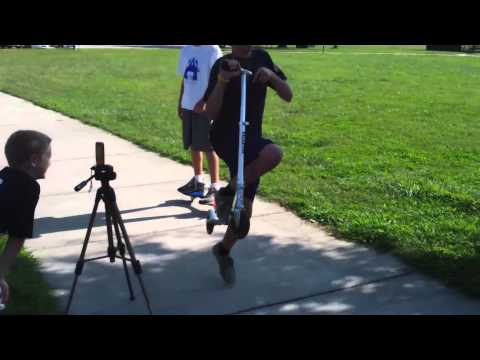 To assist the participating youth filmmakers, the project will hold two Saturday workshops in November (11/3 & 11/17) and coordinate a team of W&M "Filmmaking Big Brother/Big Sister" Who will be available to consult with filmmaking teams. These "Filmmaking Bigs" will be W&M students and/or alumns who will volunteer to advise and assist a filmmaking team on on both the production and post-production processes.
Participating teams will be encouraged to use, whenever possible, their own personal filmmaking resources (smart phone cameras, other personal video cameras and equipment, editing software like iMovie or the like on personal computers, etc.). However, for kids who lack such resources, and for those who would like to gain experience trying out new filmmaking equipment and editing platforms, the DIY/FIY program will coordinate what resources it can to make some cameras and other equipment and editing software setups available. We want to do all that we can to make this project accessible to as many interested kids as possible, regardless of their personal filmmaking resources.
The W&M GFF's DIY/FIY Project is designed to bring the W&M and Williamsburg communities together as one unified "Youth Filmmaking" community that we can showcase and celebrate as part of our annual local/global film festival.
Note: This event is COMPLETELY FREE!!! REGISTER HERE!!!